UMFCCI Centennial International Expo 2019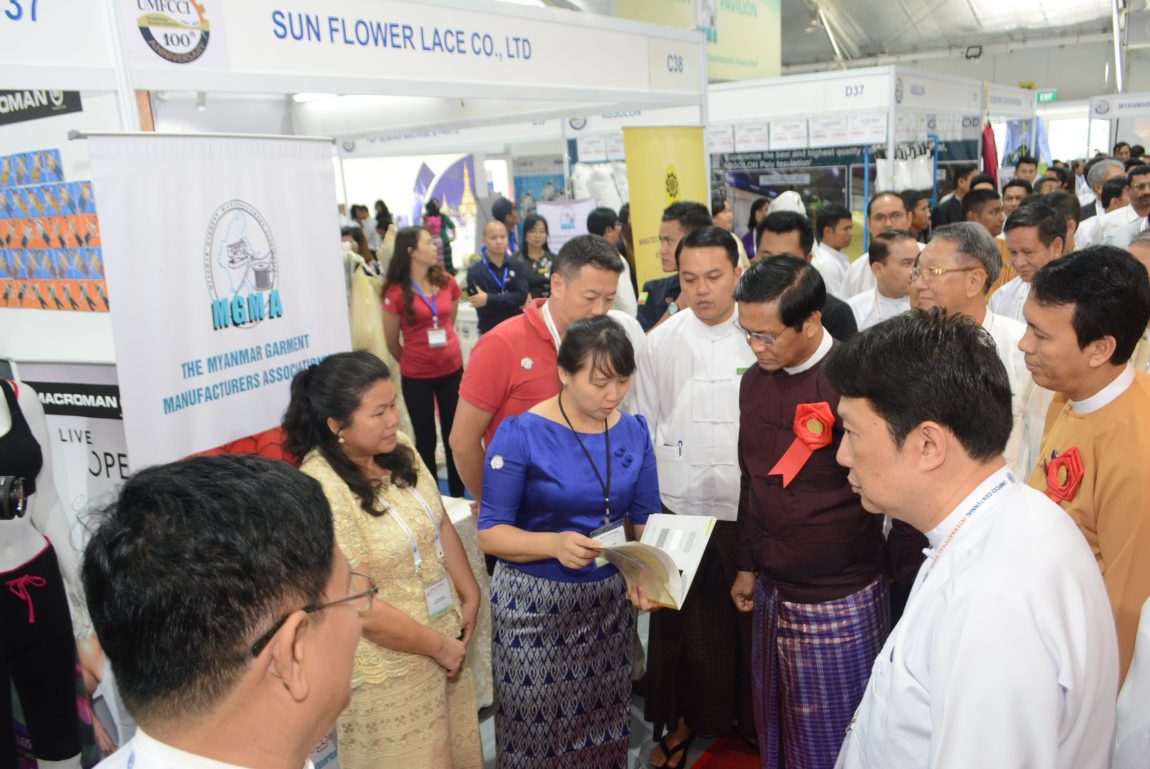 UMFCCI held its 100th Anniversary Event as "UMFCCI Centennial International Expo 2019" at Fortune Plaza (Myanmar Expo), from 20th to 22nd September 2019. In the event, the Second Vice-President of The Republic of the Union of Myanmar, U Henry Van Thio, the Prime Minister of Yangon, U Phyo Min Thein and The President of UMFCCI, U Zaw Min Win were been delivered speech. All the exhibitors are partners association of UMFCCI and displayed their product. MGMA presents with their exhibitors as "Myanmar Garment, MGMA Pavilion" with 12 members' factories at the Expo. Those factories are achieving towards the products of "MADE in MYANMAR". The
following are member factories that display in the event.
– Golden Shine & SeoHo International
– Myanmar Golden Heart Co., Ltd.
– Sun Flower Lace Co., Ltd.
– Thiri Sandar Garment & General Trading Co-Op Society Ltd.
– Textile Palace Co., Ltd.
– Unique HTT Co., Ltd
– KPH Manufacturing Co., Ltd.
– Panda Textile Co., Ltd
– Sweety Bras, Panties & Underwears
– Y&P Sewing Machine & Parts
– Suyuei Co.,Ltd
– Absolon