The Monthly MGMA Executive Committee Meeting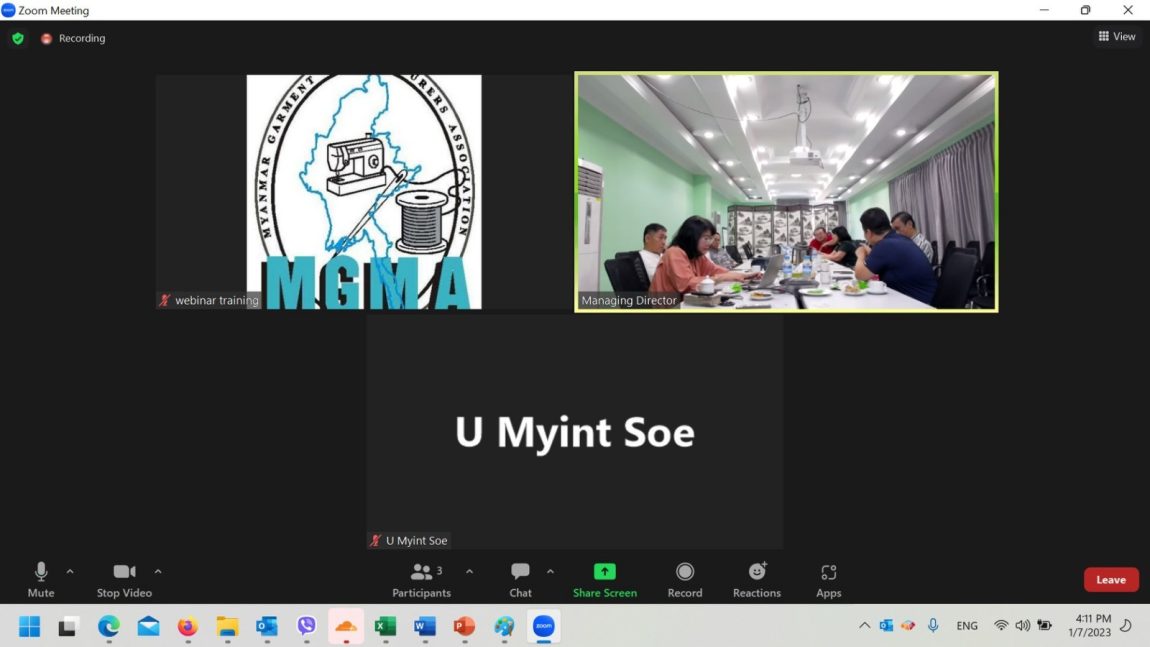 The Monthly MGMA Executive Committee Meeting was held on January 7th, 2023 at MGMA meeting room. Managing Director of MGMA chaired the meeting.
In the meeting, CEC/EC members were discussed about feedback on the report of Staff Capacity Building workshop in December 2022, review of MRGMA's Team Building Workshop, consulted with MGMA, feedback of AFTEX country meeting in Vietnam and issue of "Made in Myanmar" booth at international exhibition for 2023 July, Apparel Sourcing summer edition in Paris, Messee Frankfurt and association's annual general meeting.
The association's Chairman, Vice-Chairmen, Secretary General and Central Executive Committee/Executive Committee member attended the meeting.