The Monthly MGMA Executive Committee Meeting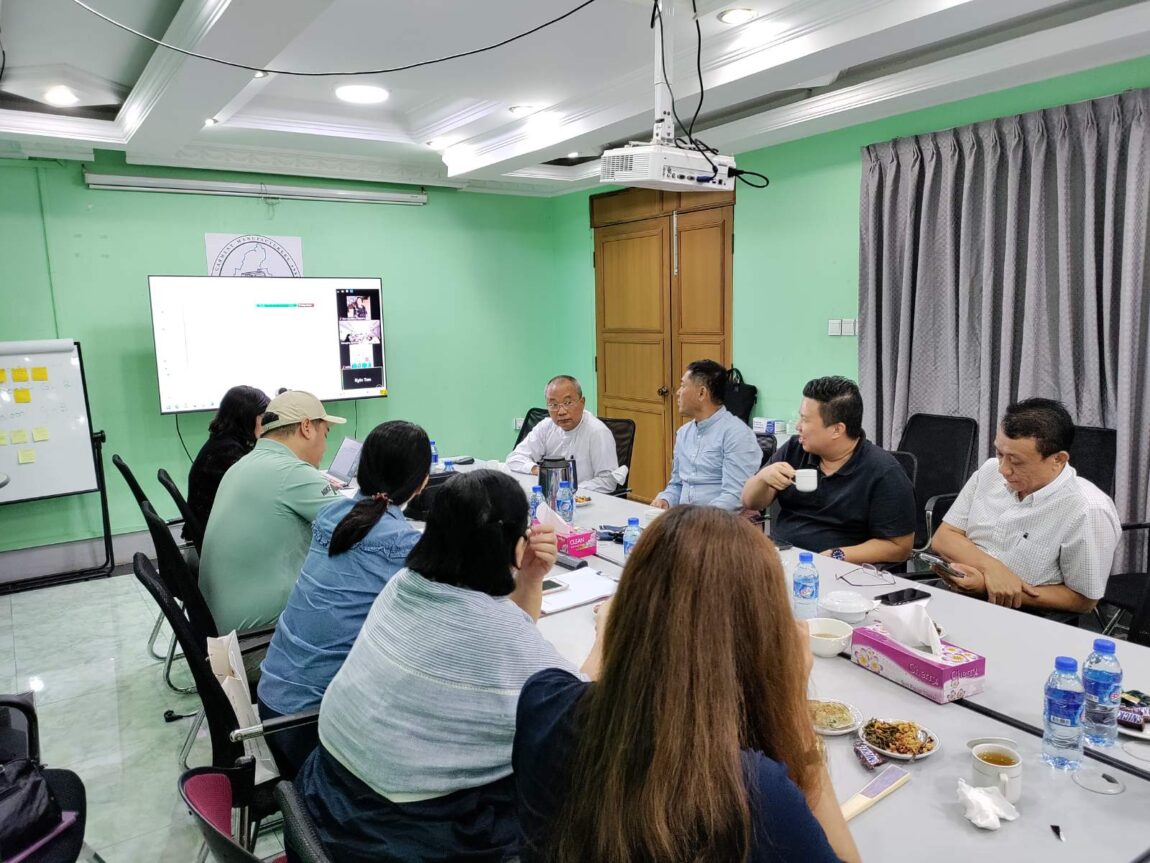 The Monthly MGMA Executive Committee Meeting with hybrid meeting was held on November 3, 2022 at MGMA meeting room.
Managing Director of MGMA chaired the meeting. In the meeting, CEC/EC members were discussed about issues of being able to participate to the events organized by International partners, also let have chance to join umbrella association of MRGMA's ECs to join buyer seller meets in India organized by ICC, Indian Chamber of Commerce, coordinate with Custom/OSS and member can fill in the current CMP Export/Import table conveniently and systematically and part-time staff recruitment issues for CMP Export/Import table, invitation arrangements for the successful launch of the VLCA online system, forward process in the department of the association.
The association's Chairman, Vice-Chairmen, Secretary General and members of Executive Committee attended the meeting and other CECs/ECs joined via zoom.