The Monthly MGMA Executive Committee Meeting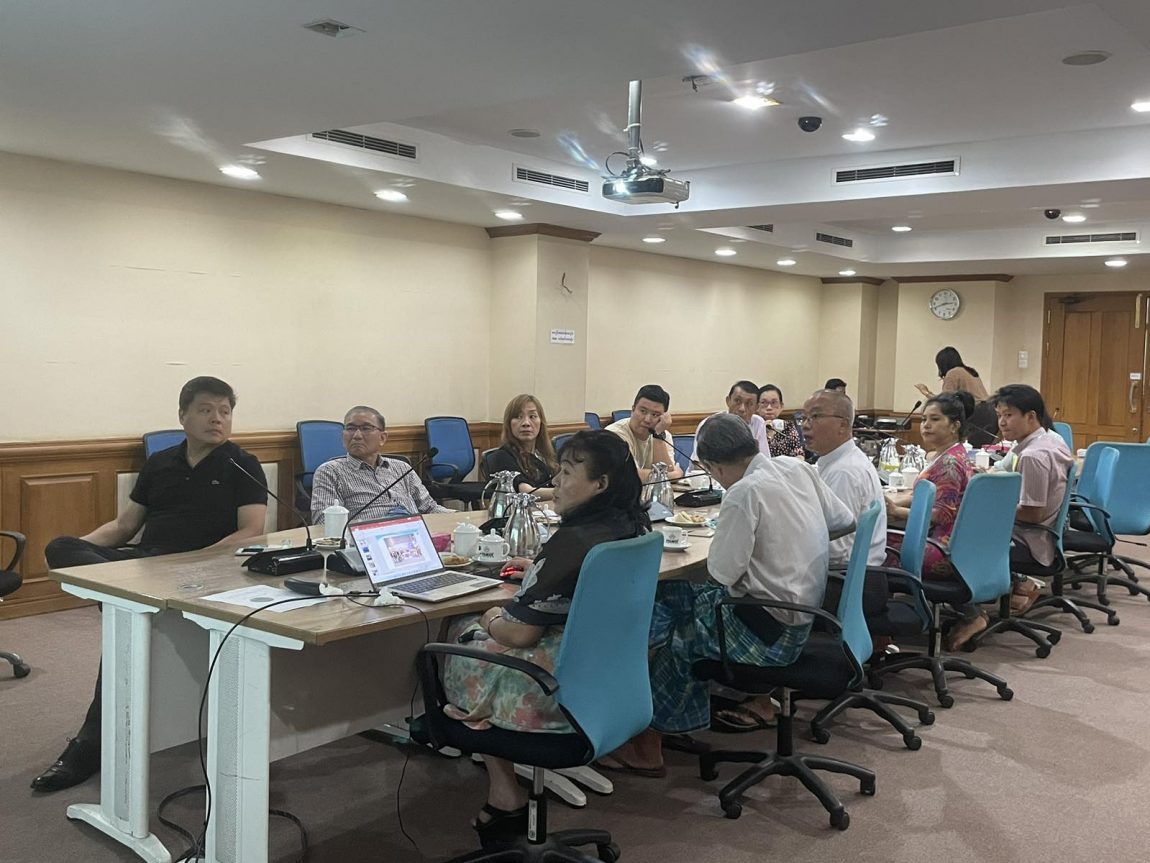 The Monthly MGMA Executive Committee Meeting was held on September 9th , 2023 at UMFCCI meeting room (404) . Managing Director of MGMA chaired the meeting.
In the meeting, CEC/EC members discussed feedback on Buyer Mission at Intertextile Shanghai Apparel Fabrics – Autumn Edition 2023 to review the application if over 10 members registered in next mission, upcoming meeting with AFTEX in Shanghai in discussion of country meeting preparation in Myanmar, membership suspension update status based on regular payment of annual fees update, CMP factories updated KG check list to MGMA and auto suspension status of online license, completion of MGMA new office in relocation desk ready to use, and soft skill trainings planning for members' service.
The association's Chairman, Vice-Chairman and members of Central Executive Committee/Executive Committee attended the meeting.