The MGMA hold "MGMA's 4th Annual Factory Awards dinner 2017"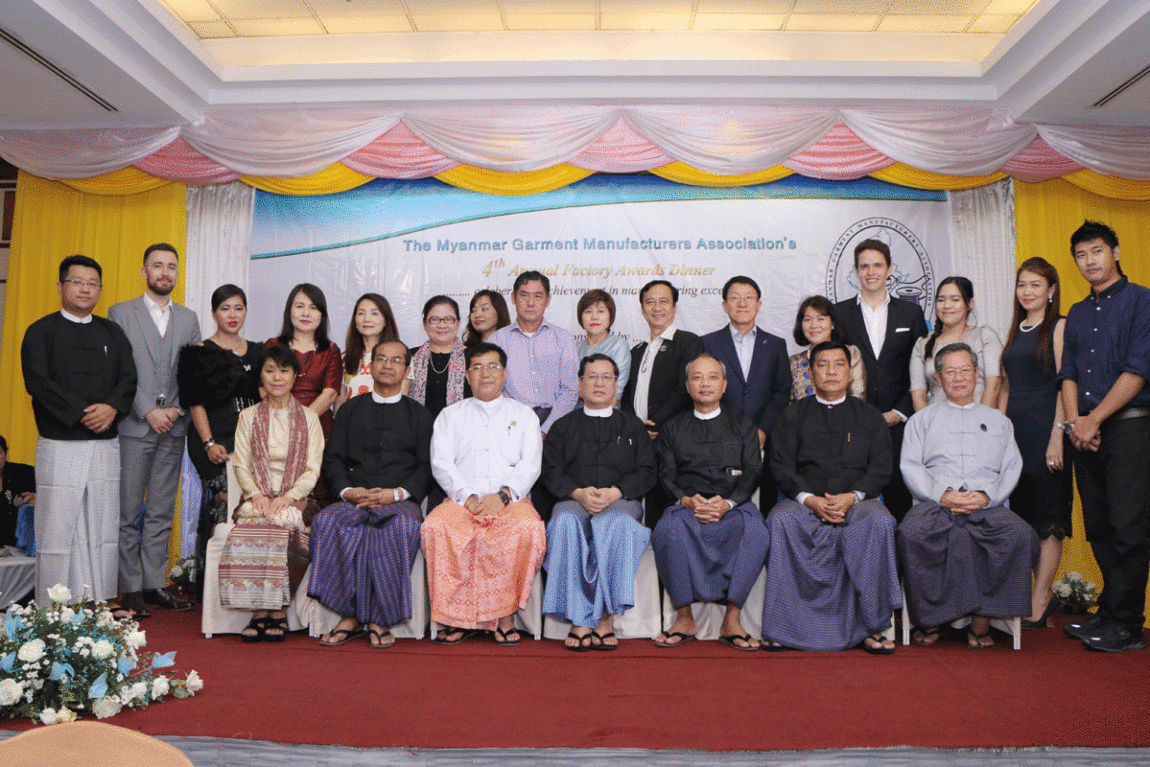 The MGMA hold "MGMA's 4th Annual Factory Awards dinner 2017" (Photos Album) successfully in Summit Parkview Hotel Yangon on 9th December 2017 with collaboration of sponsored by KOGAM Korea Garment Association in Myanmar, SMART Myanmar, Luther law firm, Gar-Tex MINH Vl EXHIBITION AND ADVERTISEMENT SERVICES CO., LTD and PHEE Group logistic service . There was a great chance to meet with manufacturers and industry service providers, brand representatives and related logistics companies & organizations at the biggest business networking opportunity for Myanmar's apparel industry. Around 250 participants including 70 buyers from MTG, Myanmar Int'l Textile & Garment Industry Exhibition 2017 joined to this event.
Speeches by Union Minister of Ministry of Labor Immigration and Population, H.E U Thein Swe and Chairman of UN Global Compact Network Myanmar, Prof. Aung Tun Thet in this event. Awards were given by MGMA are The Garment Factory of the Year 2017 to Fook Hing Limited and The Best Practices Factory of the Year 2017 to New Green Land Garment respectively. Another awards by MGMA are given The Most Improved factory 2017 to Unique HTT, locally owned factory and Chen's Myanmar, foreign owned factory which were sponsored by SMART Myanmar.