The 9th Myanmar Int'l Textile & Garment Industry Exhibition (18 – 21 December)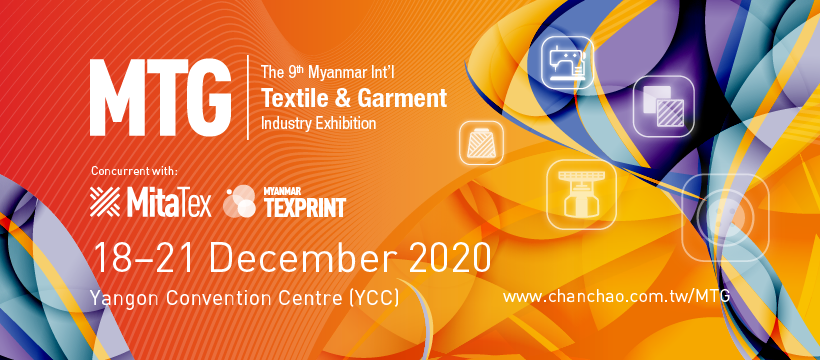 Myanmar Int'l TEXTILE & GARMENT Industry Exhibition is coming back at the end of 2020!
Looking for business partners or suppliers? No place for you to share your awesome products? Hoping to exposure your brand?
This is the place that will satisfy you all the above.
We even have more paid service to boost your business!
MTG cooperate with Myanmar Garment Manufacturers' Association (MGMA) and Myanmar Textile Manufacturers' Association (MTMA). Both are strong associations to support the textile industry in Myanmar.
Your BUSINESS is in HERE!
Date: 18 – 21 December 2020
Opening Hour: 18 – 20 Dec. 10:00 – 17:30 / 21 Dec. 10:00 – 16:00
Venue: Yangon Convention Center, YCC (Inya Lake Hotel Compound)
More information?
Yes. I heard from you.
https://www.chanchao.com.tw/MTG/