Sustainable Terms of Trade Initiative (STTI) Meeting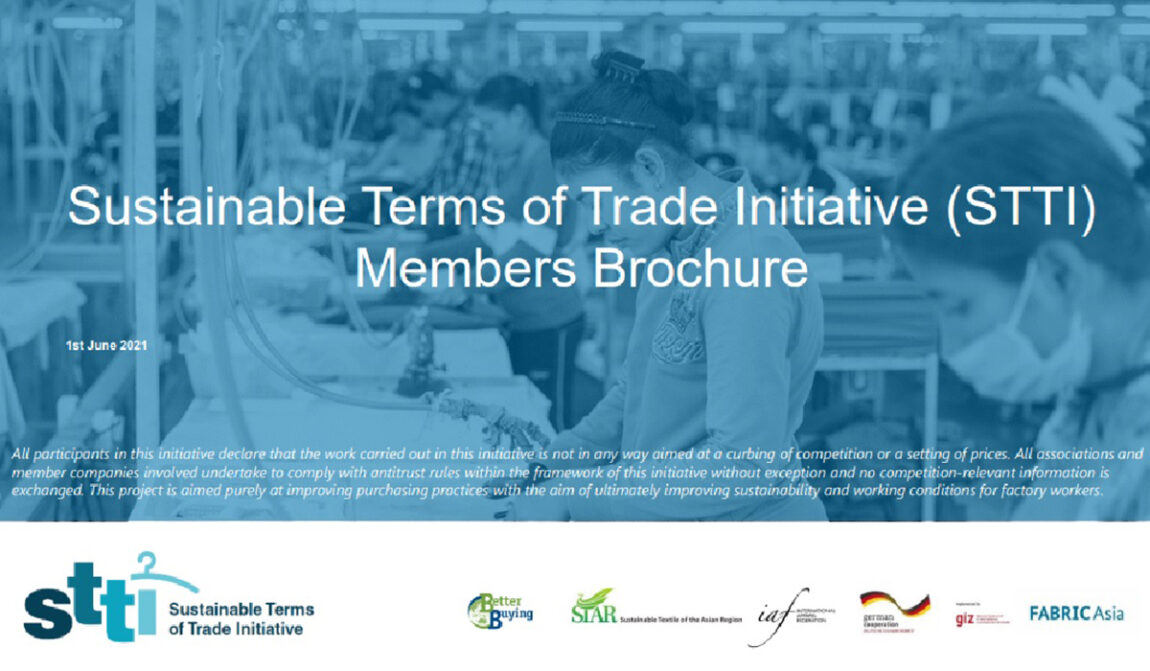 Sustainable Terms of Trade Initiative (STTI) Meeting with hybrid event attended by Secretary General Daw Khine Khine Nwe and Central Executive Committee Dr. Min Gaung Oo from MGMA, Myanmar Garment Manufacturers Association. The meeting was held on 15 to 17 August 2022 at Sofitel Siem Reap, Cambodia, hosted by GIZ.
The three day meeting was held as STAR Meeting on August 15, STTI Meeting on August 16 and "Asian Dialogues for Greener Production" International Conference on August 17.
In the meeting, STTI member discussed about supplier solutions, dispute resolutions, cooperation with brands and MSIs, how to work together STTI and brands in future and sustainability textile legislation or the new license to operate in the EU.
STTI is one of the GIZ FABRIC project activities and organize the members of Myanmar, Turkish, India, Egypt, Moroccan, Indonesia, Chinese, Pakistan, Bangladesh, Vietnam and Cambodia. The objective of STTI to deliver a major contribution towards purchasing practices that allow textile and garment manufacturers to run a socially, economically and environmentally sustainable operation, taking strongly into account the concept of commercial compliance.