Supplies Nutrition Packs at Pilot Factory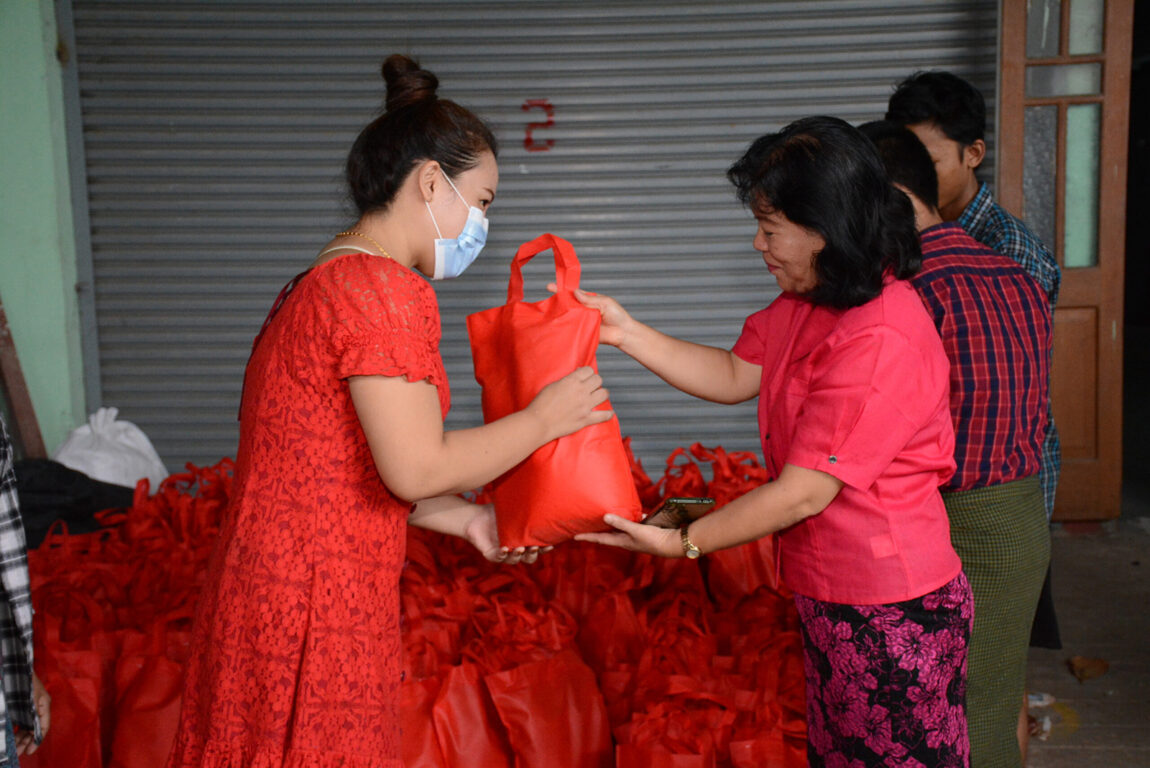 Myanmar Garment Manufacturers Association (MGMA) supplied nutrition packs were held on 19, 20 August- 2022 at pilot factory, Star Sandar Garment and General Economic Co-op Society Ltd., supported by UNICEF Myanmar.
In the activity, nutrition pack contains rice, vegetable oil, iodine salt, bean, red bean, dry fish, soap which is nutritious items group were distributed to (200) garment workers.
This process organized by MGMA aim to boost factory productivity with healthy and nutritious workforce in the garment factory.