Meeting about the Shortages of Raw Materials caused by Coronavirus (COVID 19)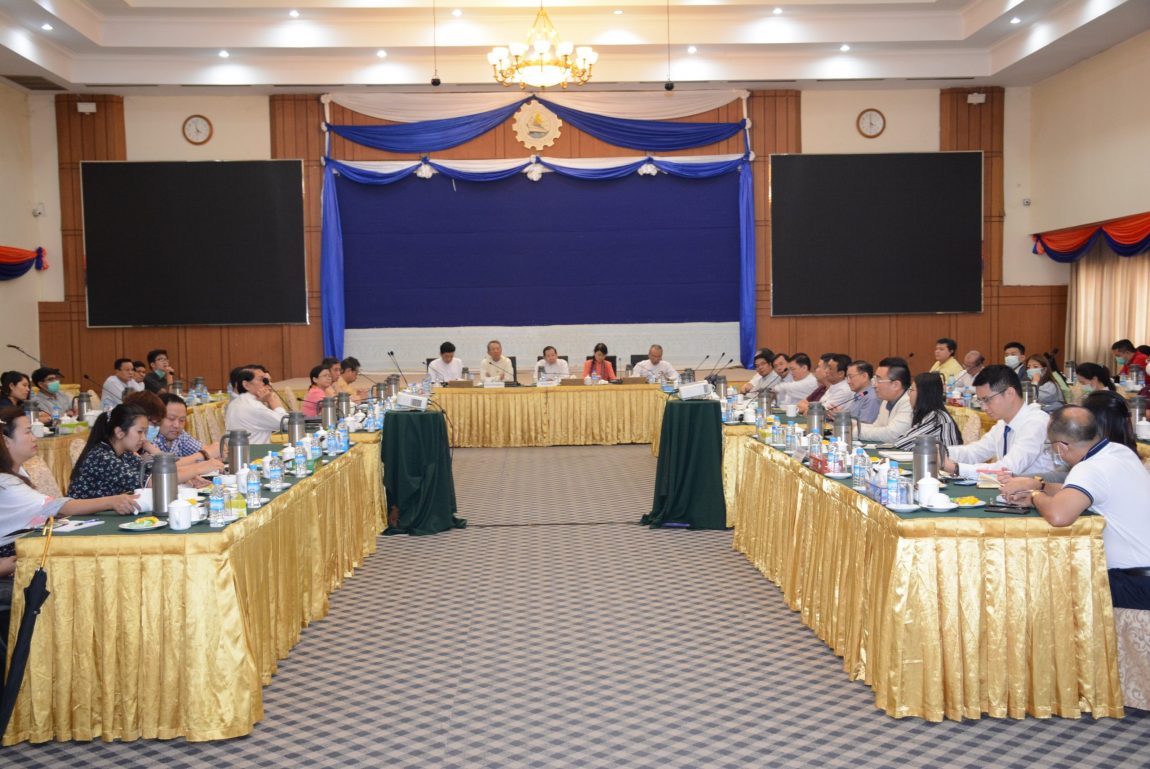 Meeting about the shortages of raw materials was lead by the UMFCCI on 26 February 2020: 3 pm at 1st floor meeting room of UMFCCI.  Daw Sandar Min(Hluttaw MP, Finance, Planning and Economic Commission(President), Daw Ei Shwe Sin(Central Labor Committee, NLD), Representatives from UMFCCI, Representatives from Myanmar Garment Manufacturers Association(MGMA) and its members, Authorities from Hluttaw, Representative from each department. The purpose of the meeting is to discuss about the challenges and problems due to the shortages of raw material from China said by U Zaw Min Win (Chairman of UMFCCI). In addition, representatives from each department presented about the difficulties facing due to the lack of raw materials caused by Coronavirus (COVID 19).  Korea Garment Association Chairman also requested to the government to postpone the setting of minimum wages and to support the factory financially.
Most of the factory owners requested to the government to release the statement of raw material shortages that factories are facing; factory only want to pay the compensation for 3 months and  do not  want to pay the bonus for the production and attendance, when the raw materials come to the port, they want the government to make the process to be faster, want the government to corporate with NGO and INGO to solve these problems , want Social Security Board to take an action. Myanmar Chinese Textile and Garment Association also explained about the short term and long term challenges. U Myint Soe (MGMA) also requested Social Security Board to do something for the workers. Representatives from Hluttaw also said that 'they will summit these problems to the government suggested that workers and owners also need to help each other'. U Zaw Min Win (UMFCCI) said 'I believe we can overcome these problems' and gave grateful speech to the participants.