Request your hands to Rakhine affected by Mocha Cyclone on 14.5.2023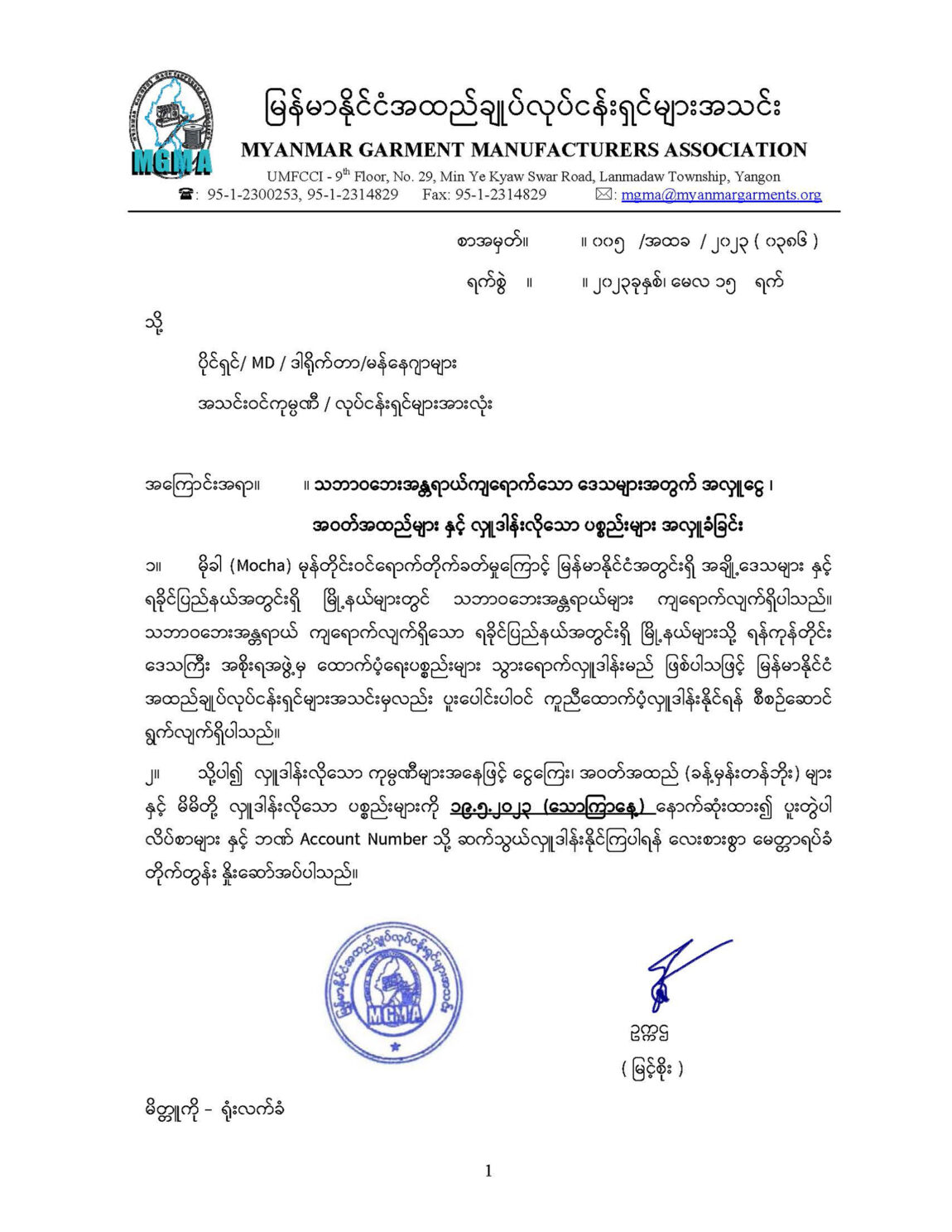 Dear MGMA member,
Mingalarbar from MGMA and hope my message wish you well.
As you may heard about the natural disaster of Mocha Cyclone affected in Rakhine area in Myanmar on 14th May 2023.
The whole northern Rakhine has suffered severe damage and local residents, families with young children are crammed into makeshift cyclone refuges.
They were worried about the lack of food, cloths and release damage to homes and other structures.
In this regards, government officials urged UMFCCI, MGMA and other association, Industrial zone to donate some in kinds and cash under their arrangement of supply ship.
I would like to request if your members and your association are kind contribute of in-kinds (food, cloths and any supportive items) can be arrange to send MGHRDC training center (OR)
Cash donation also acceptable in MGMA office or transfer to MGMA bank account under subject of "Donation of Mocha affected in Rakhine State"
I here attach the complete information for your kind consideration of donation campaign. Thank you very much for your hands for Rakhine people.