Participating MGMA in Myanmar Pavilion at Apparel Sourcing Paris 2023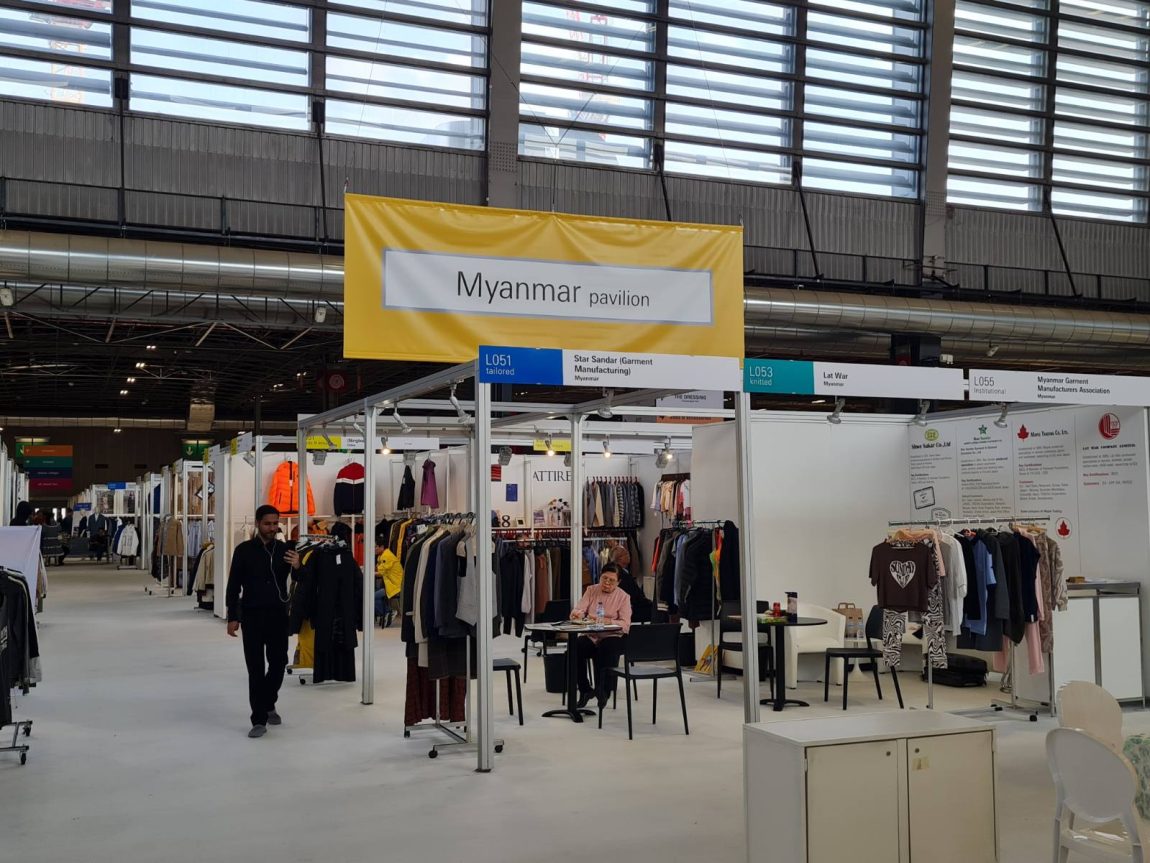 Organized by Myanmar Garment Manufacturers Association (MGMA), total (12) manufacturers lead by MGMA's Chairman U Myint Soe and CECs and other members' factories representatives participated to Apparel Sourcing Paris, supported by Messe Frankfurt (Paris).
Shwe Sakar Factory, Maple Trading Co.,Ltd, Star Sandar Garment and General Economic Co-Op Society Ltd, Shweyi Zabe Garment Mfg.,Co.,Ltd and Lat War Co.,Ltd, are presenting as exhibitors for the Made in Myanmar products display in individual booths and MGMA displayed as institutional booth, supported by Messe Frankfurt Paris.
The purpose of joining to this fair is to promote in connection with brands and buyers in EU Platform and Myanmar garment industry to be well known acknowledge.
The exhibition held on 2023, July 3rd to 5th at Paris Expo Porte de Versailles Hall, including about 600 international booths will be display and it is estimated that the top 10 countries including France, Turkey, Spain, Italy, United Kingdom, Netherlands, Belgium, Germany, Colombia and Poland will visit.
International clothing exhibition Since 2015, Clothing Connect – CBI Netherland has supported the display of some factories' products at Messe Frankfurt (Paris), and in 2017, AVE Germany has supported the Myanmar Garment Manufacturers Association's "Made in Myanmar" products as institutional booth.
From 2015 to 2019, most of the EU buyers who attended Spain, Germany, France, Poland, Netherlands and received more orders by Myanmar garment manufacturers. The apparel sourcing fair in Paris, which was paused after 2020 Covid-19 pandemic and will be held again in 2023. Myanmar garment manufacturers participated in this exhibition sixth times and displayed made in Myanmar products of CMP business.