MGMA's New Members Orientation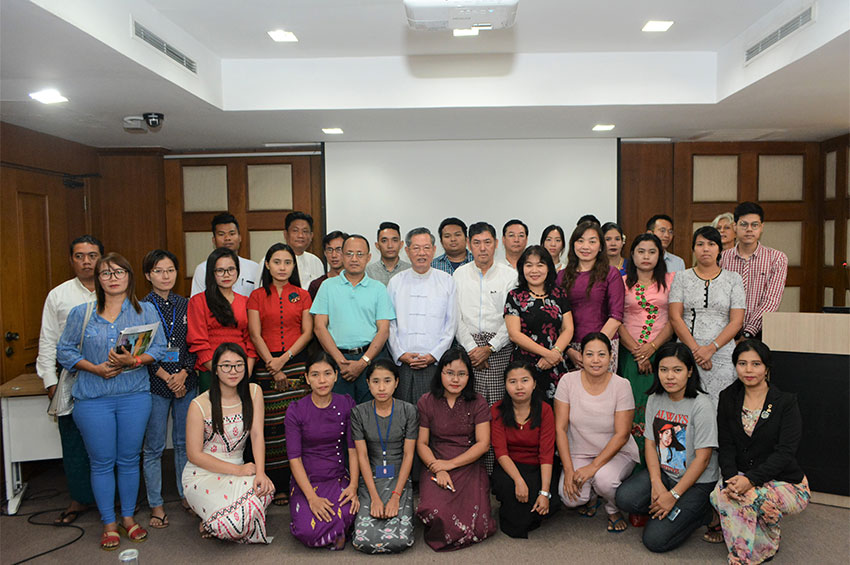 MGMA's New Members Orientation
Myanmar Garment Manufacturers Association (MGMA) held its "MGMA's New Members Orientation" on 2nd April 2019 at UMFCCI. The event was held to introduce new members to background history and current projects of the association with the purpose of improving connectivity among MGMA members as well as between MGMA members and MGMA.
MGMA's New Members Orientation was attended by 31 participants of employers and employers' representatives from 21 factories which joined to the association in 2018, MGMA's vice chairmen Dr. Aung Win and U Kyaw Win, members of CEC and EC. MGMA's vice chairman, U Kyaw Win recalled how the association was established and some background history in his opening speech.
Afterward, MGMA's Managing Director Daw Aye Mi Shein explained the association's organization structure, functions and responsibilities of each departments, projects collaborating with international organizations, services provided by MGMA. She also introduced participants to the members of CEC and EC. Then details of MGMA's services were explained by officers in charge of each service.