6th MGMA's Annual Factory Award Dinner 2019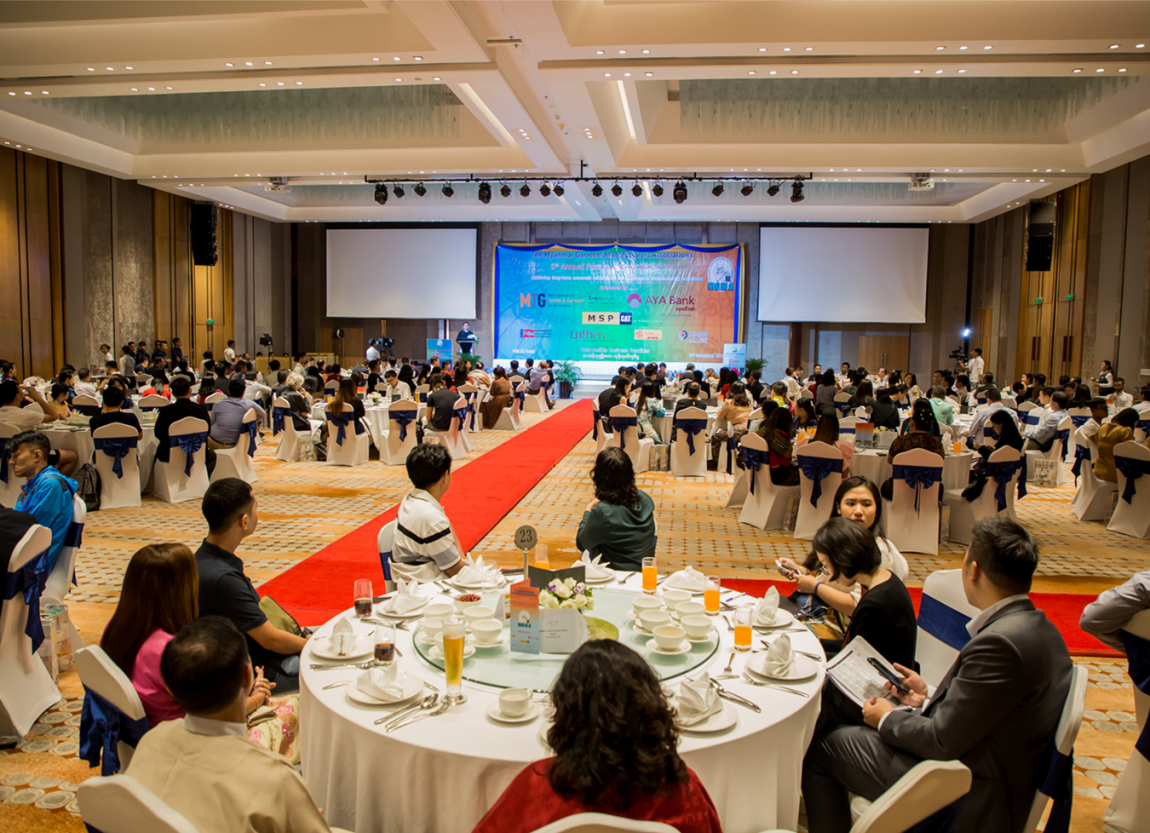 Myanmar Garment Manufacturers Association (MGMA) greatly and honorary performed his event of "MGMA's 6th Annual Factory Award Dinner 2019" at Melia Hotel, Yangon on the November 2nd 2019 with collaboration of sponsored by MTG (Myanmar International Textile & Garment Industry Exhibition), AYA Bank, MSP-CAT (Generator), Korea Garment Association, Luther law firm, DHL, OV Logistic & Shipping Line (PHEE). This event is about to great a chance to meet with manufacturers and industry service providers, brand representatives and related logistics companies & organizations at the biggest business networking opportunity for Myanmar's apparel industry. Around 250 participants joined to this event and together celebrated dinner with MGMA's members, logistics companies, inspections, exhibition services, brands/retailers, buyers/suppliers and others. Mr. Dinesh Basavalingappa (Audit Manager and expert from Bangladeshi) also presented about the compliance presentation which he has voluntary contributed the inspection service to the ten factories.
U Aung Htoo (Deputy Minister from Ministry of Commerce), U Kyaw Win (Vice Chairman of the MGMA) and Dr. Maung Maung Lay (Vice President of the UMFCCI) were delivered speech in this event. Dr. Aung Win (Vice Chairman of the MGMA) and Daw Khine Khine New (Secretary General of MGMA) gave the certificate to 10 factories that were competed for the factory award.
The factories that have won awards of MGMA are:
The Garment Factory of the Year 2019 went to Arao Co. Ltd.
The Best Practices Factory of the Year 2019 went to Reeblue Myanmar Limited.
The Best Practices in OHS Factory of the Year 2019 went to Myanmar I-Tex Garment Co., Ltd.
In addition, the last award of Criteria for the social compliance award went to Audit Manager from Controlex Aspirer Myanmar Ltd.