MGMA in-office pre-intermediate English course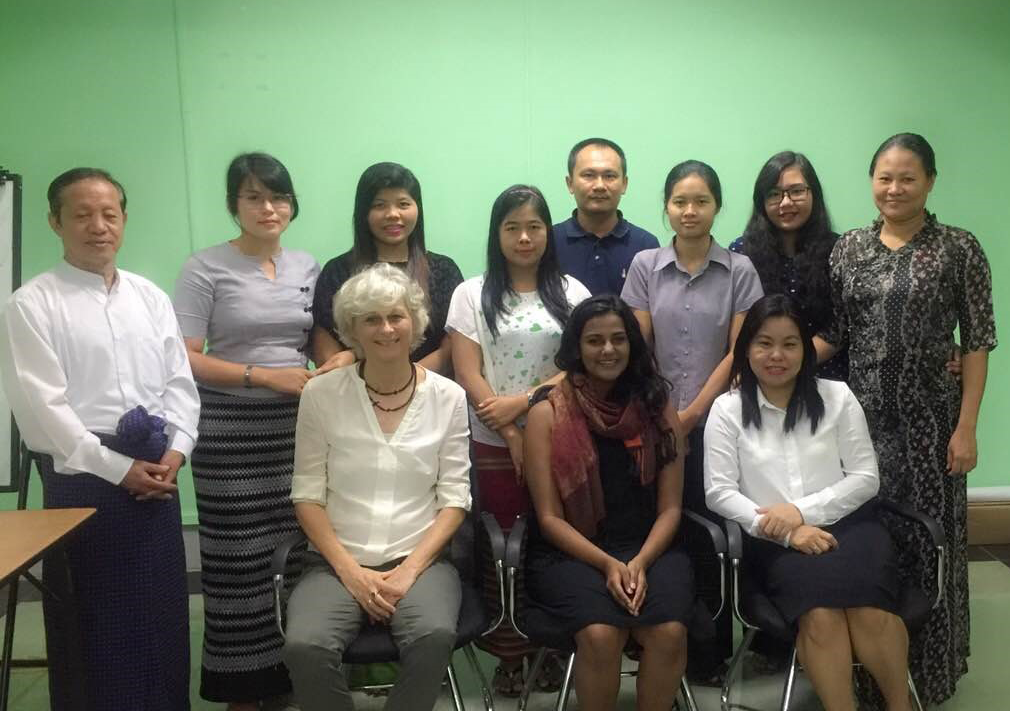 MGMA is now implementing several staff capacity building programs with the intension to offer in the future more proficient services by MGMA for the development of Myanmar garment sector.
These capacity building programs started in January 2017 with a staff capacity assessment workshop for all MGMA staffs, including the Training Centre MGHRDC, and has been facilitated by Myanmar Development Professional (MDP). An English language proficiency assessment test was organized with the British Council (BC).
MGMA's in-office pre-intermediate English course was completed on 09th Jun, 2017. The course was supported by AVE, www.ave-international.de for the capacity development of MGMA's staffs in communicating with international organizations, NGOs, INGOs. Thanks to support from our partner AVE and tutor Ms. Shivani Suresh, MGMA's staffs have improved their English a lot and now they are confident to communicate effectively with foreign business partners. MGMA will arrange more English trainings in the near future.