MGMA hosts 235 guests at association's 2nd Annual Awards Dinner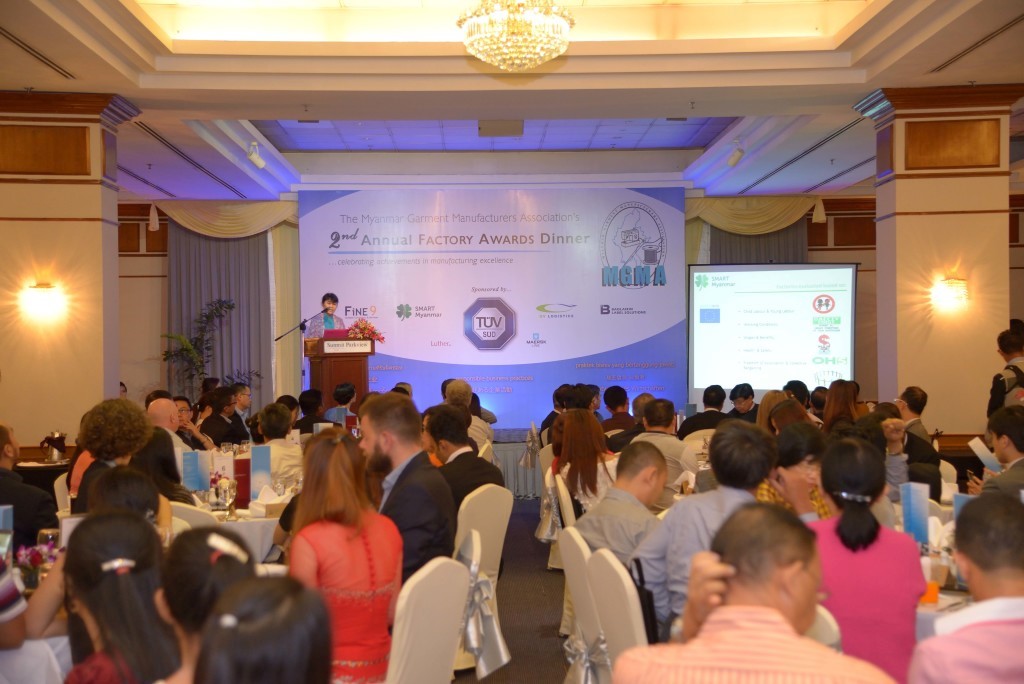 The Myanmar Garment Manufacturers Association was pleased to welcome dozens of our member companies, as well as many affiliated industries and service providers, to our 2nd Annual Factory Awards Dinner on October 24th at the Summit Parkview Hotel. Sponsored by TÜV SÜD, SMART Myanmar, OV Logistics, Fine 9 Consulting, BLX Label Solutions, Maersk Line and Luther, this event honored two factories for outstanding achievements in social compliance.
Myanmar Ha Hae, Ltd. was honored as the winner of the 2015 'SMART Award' for excellence in social compliance improvements. Prosperity Knitwear Ltd. – a factory set-up in Myanmar in early 2015 – was recognized for excellence in social compliance and workplace facilities.
Press releases are available here in Myanmar and English:
2nd Annual Awards Dinner press release (Myanmar language)
Press release 2nd Factory Awards Dinner (English)