MGHRDC's first Labour Law Training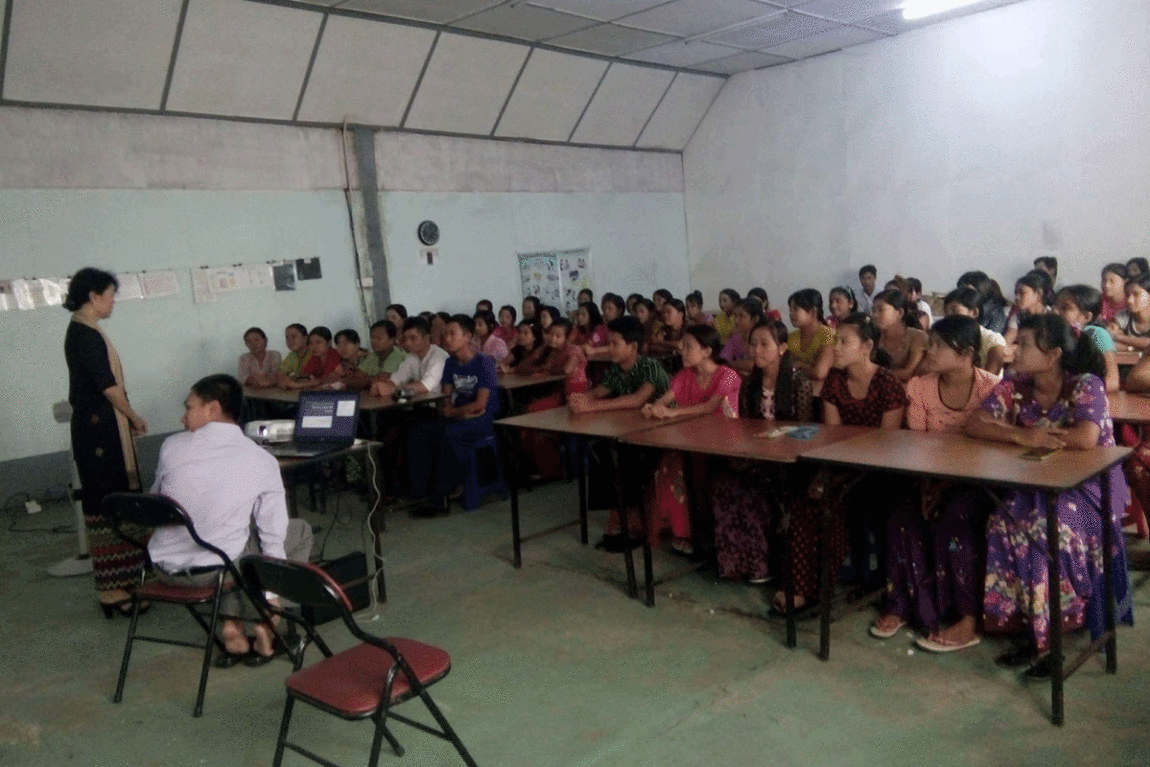 Myanmar Garment Human Resources Development Center (MGHRDC) is training school of the MGMA. Daw Khine Khine Nwe, Secretary General of MGMA conducted first ever Basic Labour Law Training for trainees who will enter into employment very soon after their basic sewing course in MGHRDC. She designed and delivered very simple training course so that every young person in the class can understand and absorb knowledge of their rights and responsibilities written in the labour laws. She emphasized only there words of Value, Rights and Responsibilities.
She defined "Value" as self-value that literally a person values oneself by complying with ethical standards, obeying the rules and working hard. And that self-valued person who understand Rights and Responsibilities become valuable person, she explained.
Finally, she wrapped up the training by saying that "if you are a valuable person, don't worry, your boss would love you and if your boss loves you then the money will follow you".