"Made in Myanmar": MGMA at the Apparel Sourcing Fair in Paris supported by AVE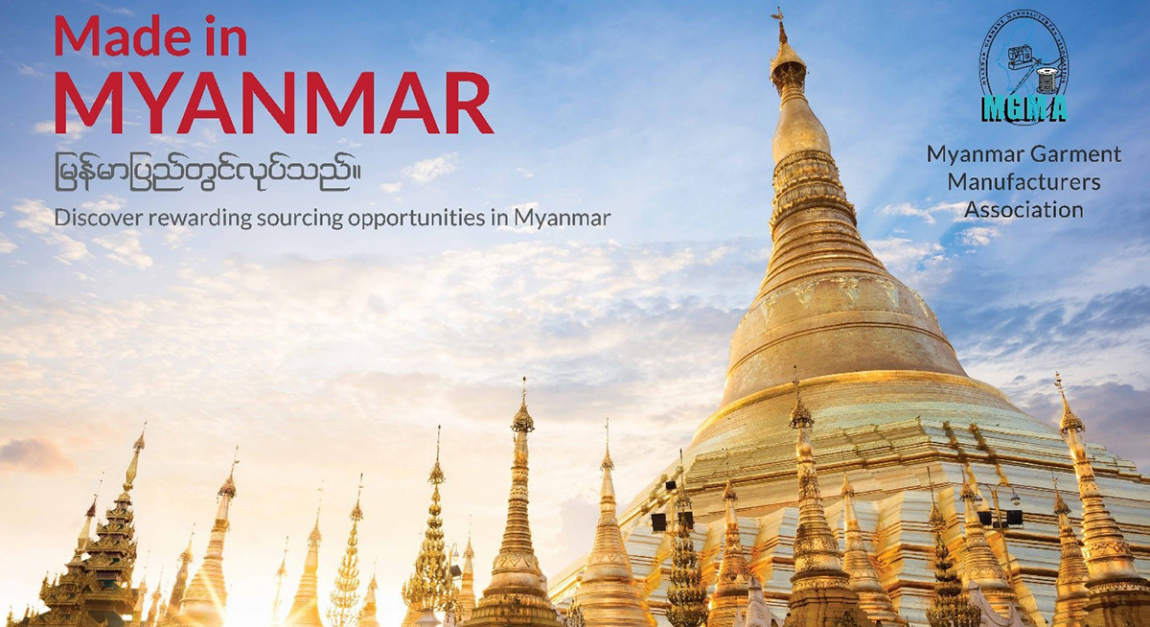 From September 18th to 21st, AVE together with its project partner the "Myanmar Garment Manufacturers Association" (MGMA) exhibited for the first time at the Apparel Sourcing Fair in Paris, to promote Myanmar as a new sourcing market for the clothing industry.
Trade fair visitors have been able to exchange directly with the Myanmar delegates about market potentials and sourcing conditions. In addition, they were able to gain valuable insights into characteristics and strength of the Myanmar garment industry and the diversified range of products. High quality samples were shown off including technical outerwear, down and padded jackets, sportswear, Kids wear, for men's and women's wear woven and knitted garments from selected companies as Eurogate, Fook Hing, Heri Garment, Kakado Myanmar, Maple Trading, Myanmar Unique Garment Company, Myanmar Synergy, Shwe Yi Zabe Garment, Thong Tai Textile and Walton Group.
The interest from potential clients was strong: numerous conversations and meetings were held with buyers, but also with other stakeholders. A special highlight was the presentation by Daw Khine Khine Nwe, the General Secretary of MGMA, on the topic of "Sourcing opportunities in Myanmar", which has met with great interest from audience. MGMA was honored to welcome the Counselor of the Myanmar Embassy to Paris as VIP visitor.
AVE aims to strengthen MGMA in establishing Myanmar as a viable and sustainable resource market for the European garment/textile sector. Myanmar ambassador to Berlin met with MGMA delegation to discussed on the focus of the cooperation is on compliance standards, to support manufacturers, to produce in a more competitive and sustainable way and to upgrade their value-chain
If you missed the show but are interested in the Myanmar Garment Sector, please do not hesitate to contact us!