MADE IN MYANMAR garment shoes bag EXPO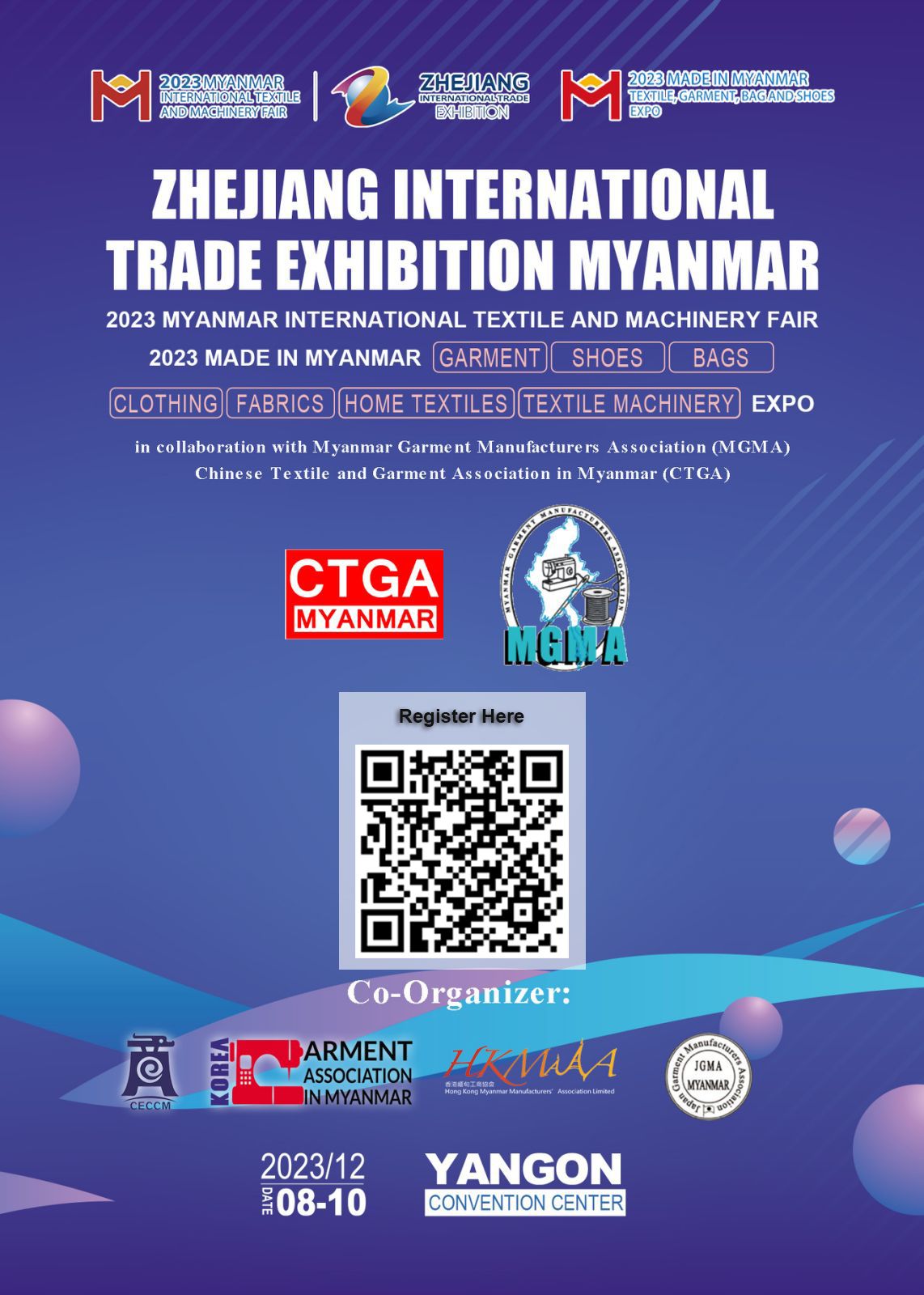 CTGA In collaboration with MGMA and Co-organizers of KOGAM, JGMA and HKMMA, we are organizing to hold the Myanmar International Textile Exhibition in Yangon, Myanmar as per following program. Based on the Myanmar International Textile Exhibition, the "MADE IN MYANMAR garment shoes bag EXPO" was added to promote Myanmar manufacturing to the international market and introduce high-quality Myanmar products and competitive Myanmar garment industry to international buyers.
Date : 8th, 9th and 10th December 2023
Venue : YCC, Yangon Convention Center (Inya Lake Compound)
37 Kabar Aye Pagoda Road, Yangon
Time : 9:00 AM Onwards
25 China brands and over 100 manufacturers of textile and apparel, shoes and bags from China will display their products in the Expo. This Expo shall feature Made in Myanmar products of clothing, accessories, shoes and domestic bags in SME businesses which shall be promoted and introduced.
Please register the link for your attendance to EXPO: https://china-myanmargarmentexpo2023.powerglobal.com.mm/form
If you are interested to join the business matching with buyers/suppliers, display your products show case under MGMA pavilion, please contact Ms.Aye Mi Shein (Managing Director of MGMA) – 09 430 81 424 for further information. Please scan the QR for pre-registration to join this event on the flyer.
Opportunities to growing and showing of made in Myanmar product in this exhibition.