Launching Four New Products for MGMA' Members in corporation with ILO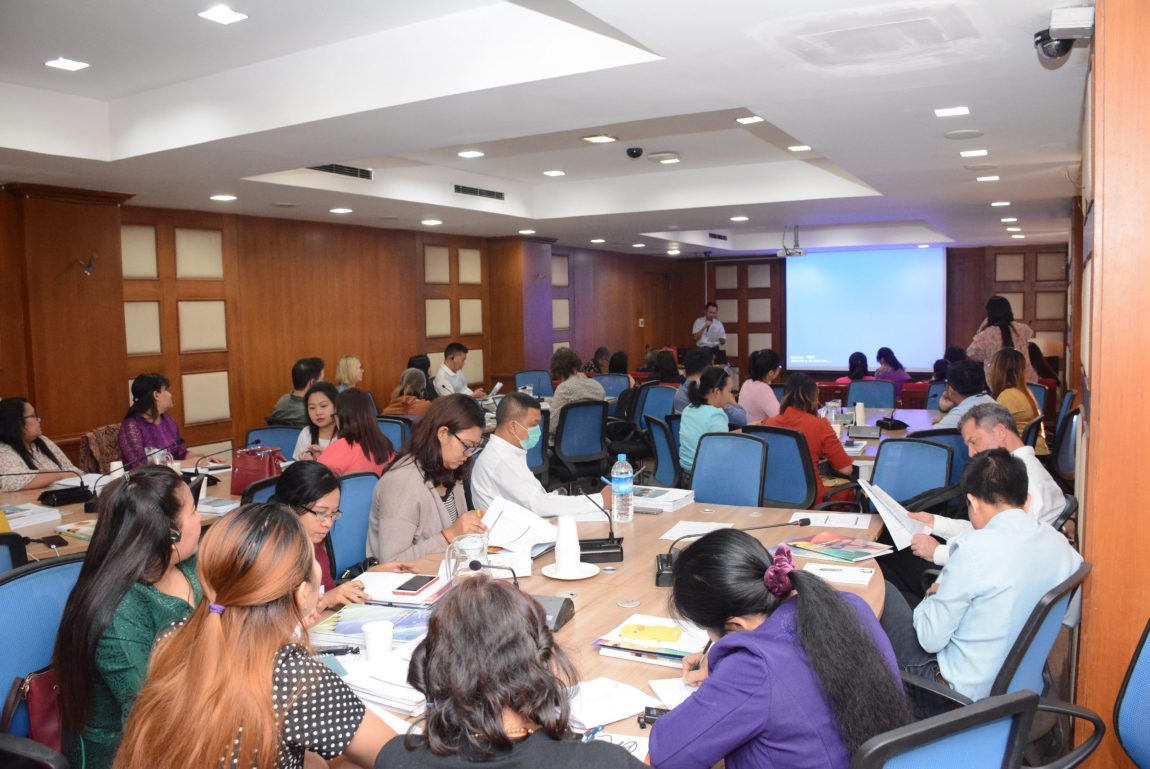 MGMA organized an event, 'Launching Four New products', with ILO Yangon on February 17 2020 at UMFCCI tower 4th Floor. Daw Khine Khine New from MGMA and Mr. Donglin Li from ILO Yangon delivered the opening speech to the guests.
Then, Ms. Catherine Vaillancourt-Laflamme, ILO- GIP presented about 'The business case for addressing absenteeism and turnover in Myanmar's garment sector'. Mr.Jared Bissinger (Bissinger Consulting) also gave the presentation on the 'Automation and Digitization in the Myanmar Garment Sector'. After that, the Labor Officer from MGMA explained the new services' Voluntary Labor Assessment Compliance and An induction tool kit for new garment workers 'to the members of MGMA. The event concluded by the gratefulness speech from Mr. Lee Dong Eung (ILO Bangkok).