Exchange Meeting with Bangladesh Embassy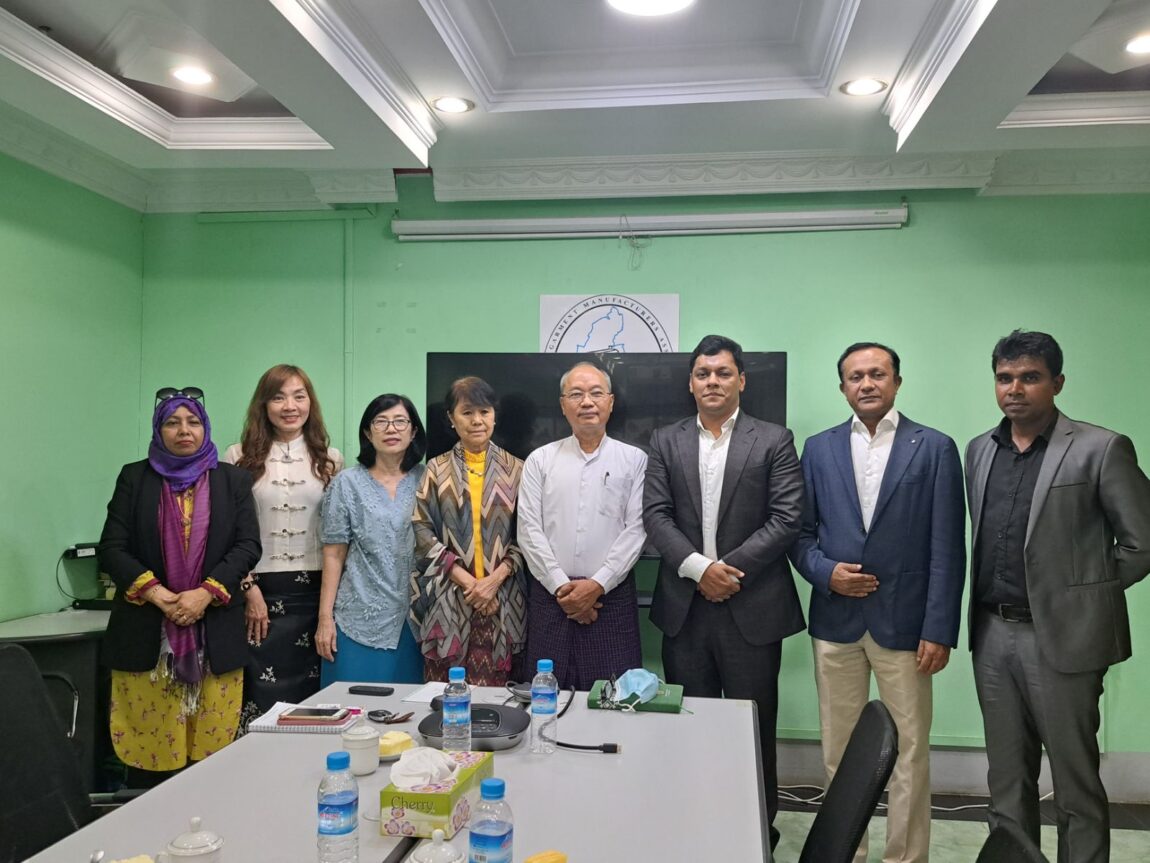 Exchange Meeting with Bangladesh Embassy was held on 21st March, 2023 at MGMA meeting room.
In the meeting, delegates from MGMA and Bangladesh Embassy discussed development of garment sector between two countries upon Labour intensive industry similarly in two countries, exchange the garment industry and explore new business opportunities. Two garment manufacturers associations from both countries consider the potential collaboration to exchange the study tour program for factory members.
The meeting attended by chairman, secretary general, CEC/ECs of MGMA, Commercial Counsellor and 3 delegates of Bangladesh Embassy.