EU Parliamentarians visit to factory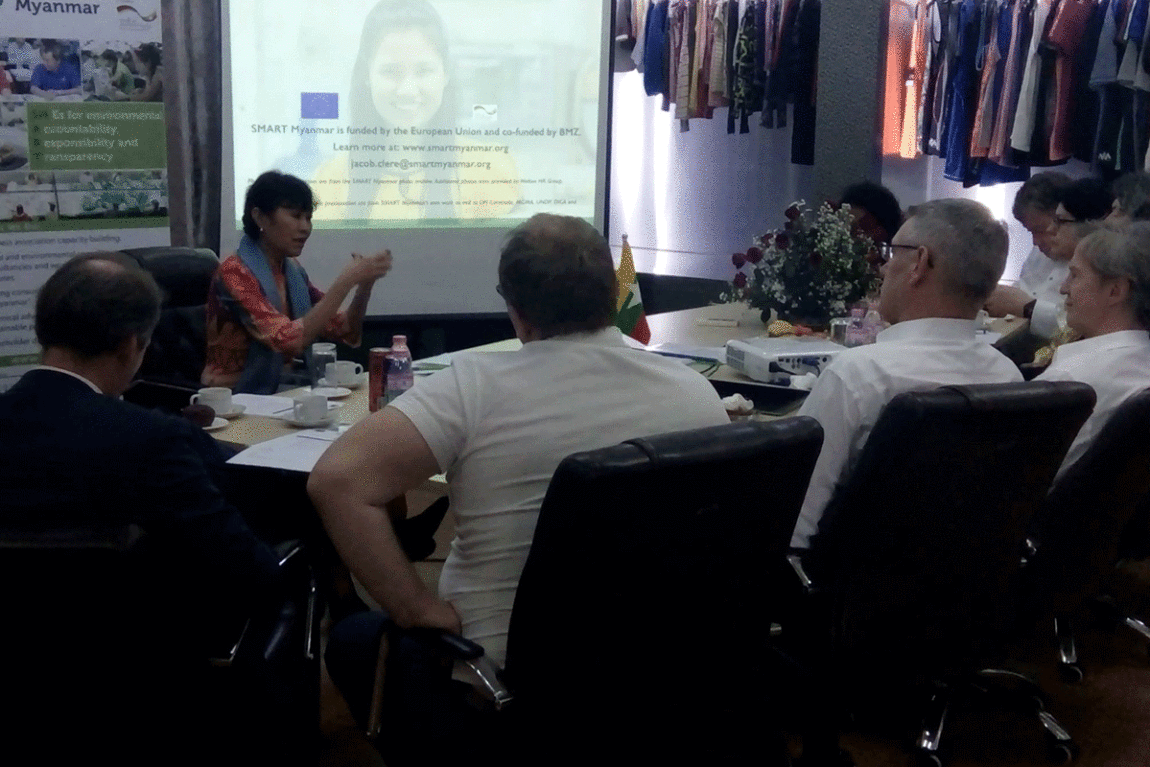 The EU Delegation, European parliamentarians were pay visit to Unique HTT in Hlaing Tharyar industrial zone on Thursday, 15th February for evaluating human rights conditions in garment factories in Myanmar.
There are accompanied by Myanmar Garments Manufacturer Association and SMART Myanmar with the delegation. Daw Khine Khine Nwe, Secretary General of MGMA explained and give presentation for Myanmar garment industry growth & development and benefitting from economic development and creating jobs in Myanmar. She also presented the EU GSP trade benefit continues in garment sector in Myanmar.
SMART Myanmar also presented about project overview with focus on work with garment factories on social & environmental capacity building. The EU politicians tour to factory for checking improving awareness on compliance standard  and respect human rights for factory workers.
The delegation raised for closing Q&A and Daw Khine Khine Nwe were answered.