Discussion on Code of Conduct implementation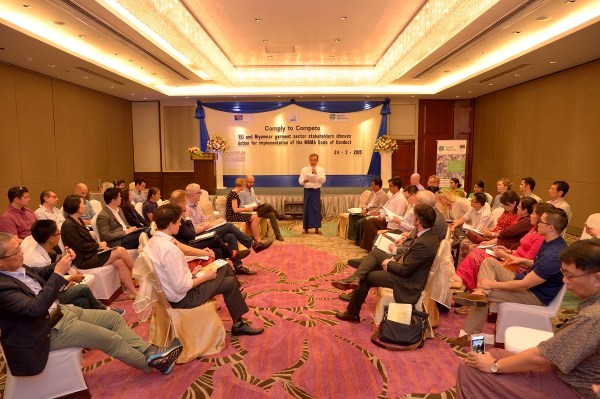 Over a dozen European brand representatives speaking with MGMA factory members at a meeting on the new Code of Conduct.
On March 24th over one dozen European brands visiting Myanmar as part of an EU trade delegation organized by SMART Myanmar participated in a discussion with MGMA's manufacturers on next steps for the MGMA Code of Conduct. Input from international buyers was appreciated and generally was very supportive. Lars Doemer, Global Sustainability Manager for Lindex called the Code's voluntary status "a positive thing because it shows ownership".
This statement was issued as an outcome of the discussion: