Call for product sample to participate apparel sourcing Paris 2023 to members' factories (valid with BSCI, relevant with certify social compliance certificates and/or other references)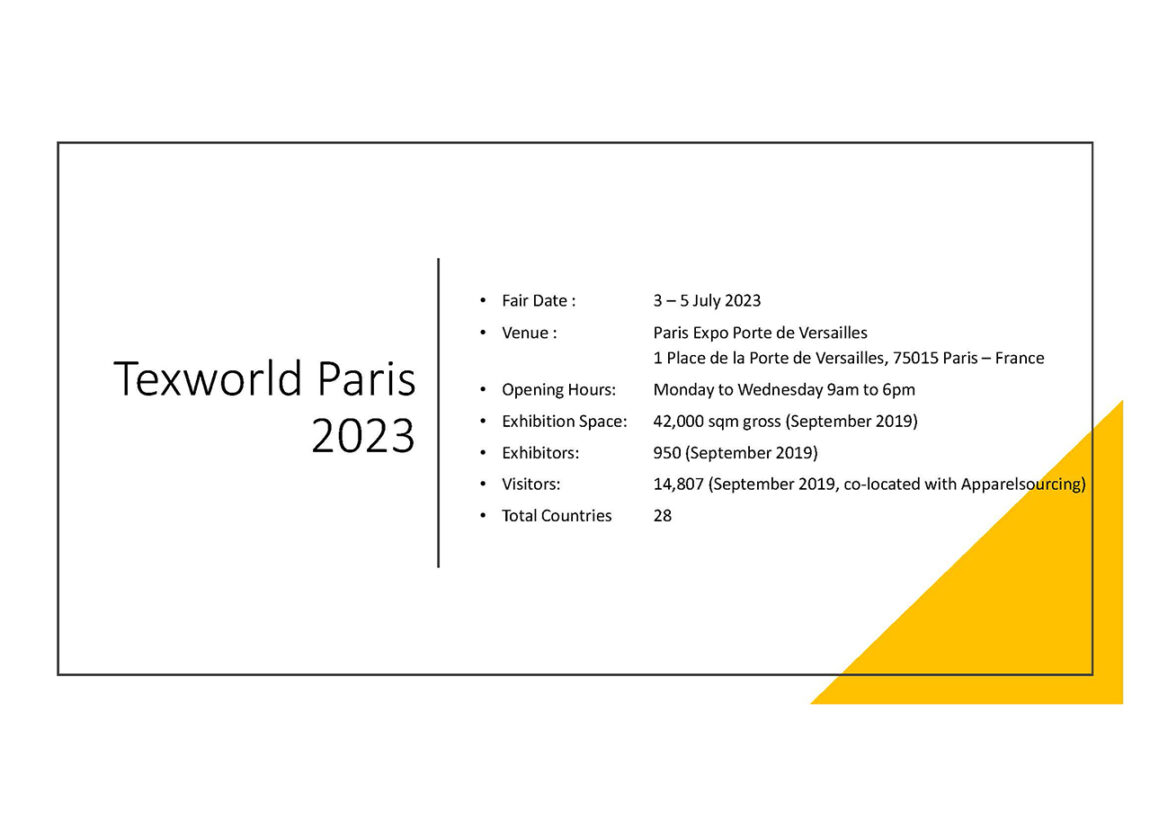 It is a great pleasure to announce that the Myanmar Garment Manufacturers Association (MGMA) and (4) members' factories will participate as exhibitors in the Apparel Sourcing Fair. The fair will be held on 3-5 July, 2023 in Paris, and organized by Messe Frankfurt.
You are cordially invited to send us some product samples that are representative for your product range, to show in the fair. Please note that the participation in in this fair is limited to showcase max. 2 – 5 product samples per company but please note that if many factories are apply this show case, max. 2 product samples will be consider to accept according high application from members.
Please read the attach file (Myanmar language) carefully to the selection criteria and invitation of product sample.
Attach File download here: https://drive.google.com/file/d/1JgT6GJSYsmOzBeZVx6gk-7umAmyten4p/view
As it is mandatory to submit your company profile, please fill out the attached template and send it back via E-mail.
The purpose of the fair is to promote and marketing Made in Myanmar to Europe platform through MGMA as an important Sourcing Destination for Apparel and Garment Production. An increasing number of key-players / international clients/buyers/brands are looking for business opportunities in Myanmar, that offers rewarding production capacities in South-East Asia.
Kindly reply your application to Ms.Aye Mi Shein, Managing Director [email protected] by Tuesday, 30th May 2023 and receipt of product sample by Wednesday, 7th June, 2023 to MGMA office.
We are very much looking forward to your product's participation to our MGMA institutional booth in Apparel sourcing Paris.