AFTEX's 47th Council Session and 43rd Plenary Session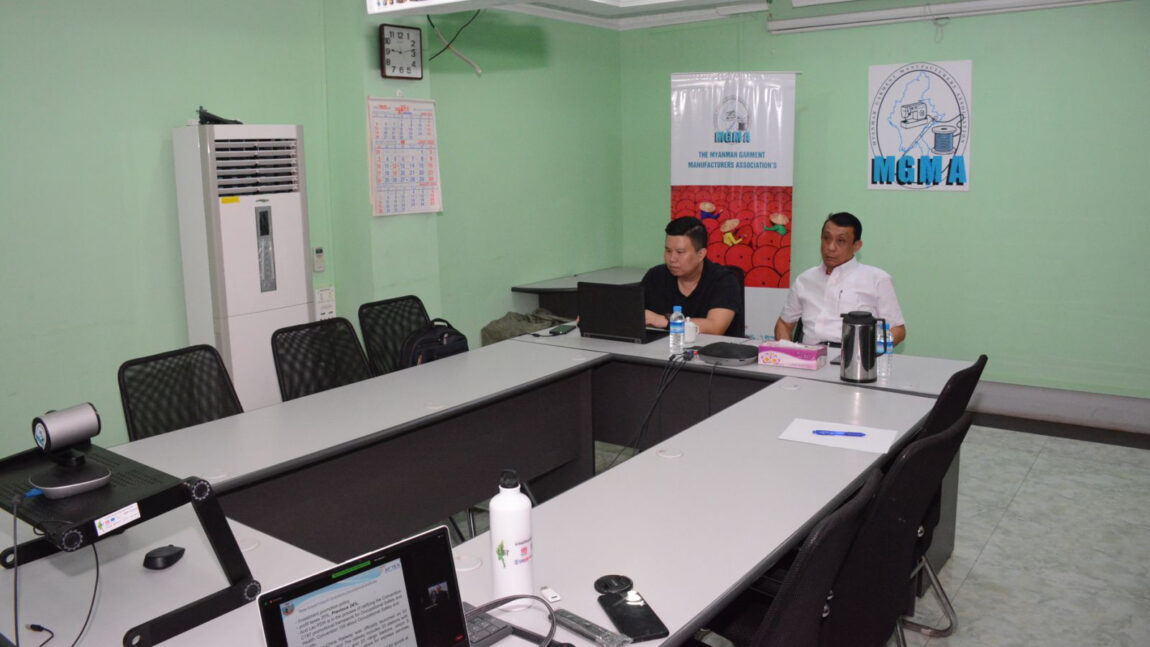 Myanmar Garment Manufacturers Association's CEC/ECs U Kyin Tun, U Thein Pe Win, U Aung Myo Hein, U Tun Tun, Daw Yin Yin Moe and Managing Director of MGMA Daw Aye Mi Shein were attended the ASEAN Federation of Textile Industries (AFTEX)'s 47th Council Session and 43rd Plenary Session on 2022, July 20 via zoom application, hosted by VITAS.
In the session, Chairman of AFTEX Mr.Giang Yu Duc delivered opening speech and approved the financial settlement report for the period 2020-2021. Then, AFTEX members representing Myanmar, Cambodia, Indonesia, Laos, Malaysia, Singapore, Philippine, Thailand, Vietnam, and Brunei presented national report respectively and discussed about the development direction and future of AFTEX.
In the wrapping up, The Prime Source forum from Hong Kong introduced to hold in Thailand and discussed about possible collaboration with AFTEX partners to participate in this event. The session attended by delegates from Vietnam Textile and Apparel Association (VITAS), Garment Manufacturers Association in Cambodia (GMAC), Indonesia Textile Association (API), Association of the Lao Garment Industry (ALGI), Malaysian Textile Manufacturers Association (MTMA), Myanmar Garment Manufacturers Association (MGMA), Confederation of Garment Exporters of the Philippines (CONGEP), Singapore Textile and Fashion Federation (TAFF), The National Federation of Thai Textile Industries (NFTTI).