AFTEX Online Business Conference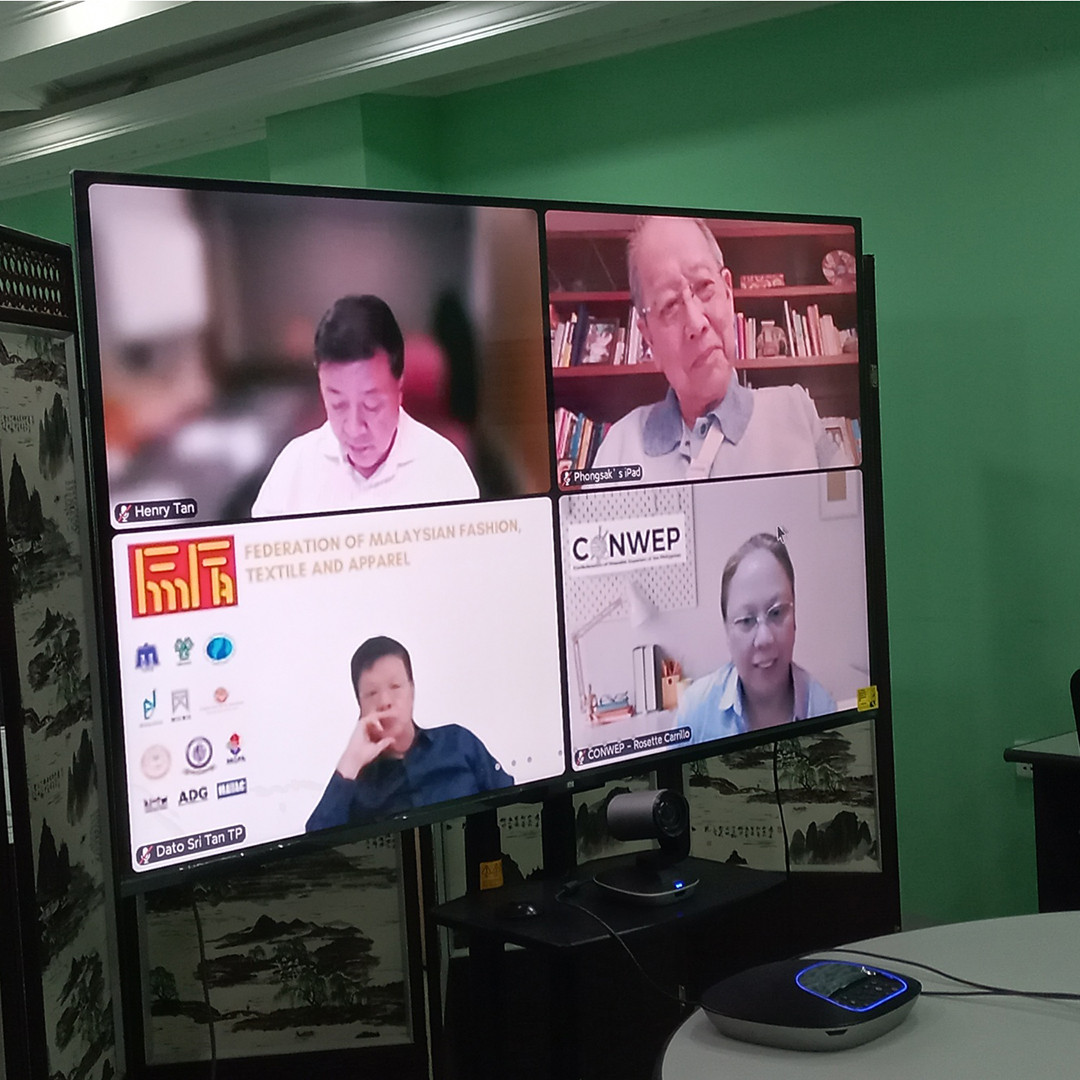 Myanmar Garment Manufacturers Association's CECs U Thein Pe Win , U Tun Tun and U Aung Myo Hein were attended the ASEAN Federation of Textile Industries (AFTEX) Online Business Conference on 2022, May 10 via zoom application. In the conference, China and ASEAN member states discussed opportunities on garment and textile manufacturing in two panel session.
Honorable Mr.Sunny Tan, Legislative Council Member, HK Special Administrative Region of the PRC moderated the panel session with Textile Council of HK, Chairman Dr. Henry Tan and Economist Dr.David Wong were discussed garment and textile prospects. AFTEX members representing Myanmar, Cambodia, Indonesia, Lao, Malaysia, Singapore, Philippine, Thailand, Vietnam, and Brunei explained economic situation of the garment industry in their countries and gave short comments and remarks from each chief delegates of AFTEX. The conference attended by representatives from Vietnam Textile and Apparel Association (VITAS),  Garment Manufacturers Association in Cambodia (GMAC), Indonesia Textile Association (API), Association of the Lao Garment Industry (ALGI), Malaysian Textile Manufacturers Association (MTMA), Myanmar Garment Manufacturers Association (MGMA), Confederation of Garment Exporters of the Philippines (CONGEP), Singapore Textile and Fashion Federation (TAFF), The National Federation of Thai Textile Industries (NFTTI).