Advanced Occupational Safety and Health Training (Batch – 3)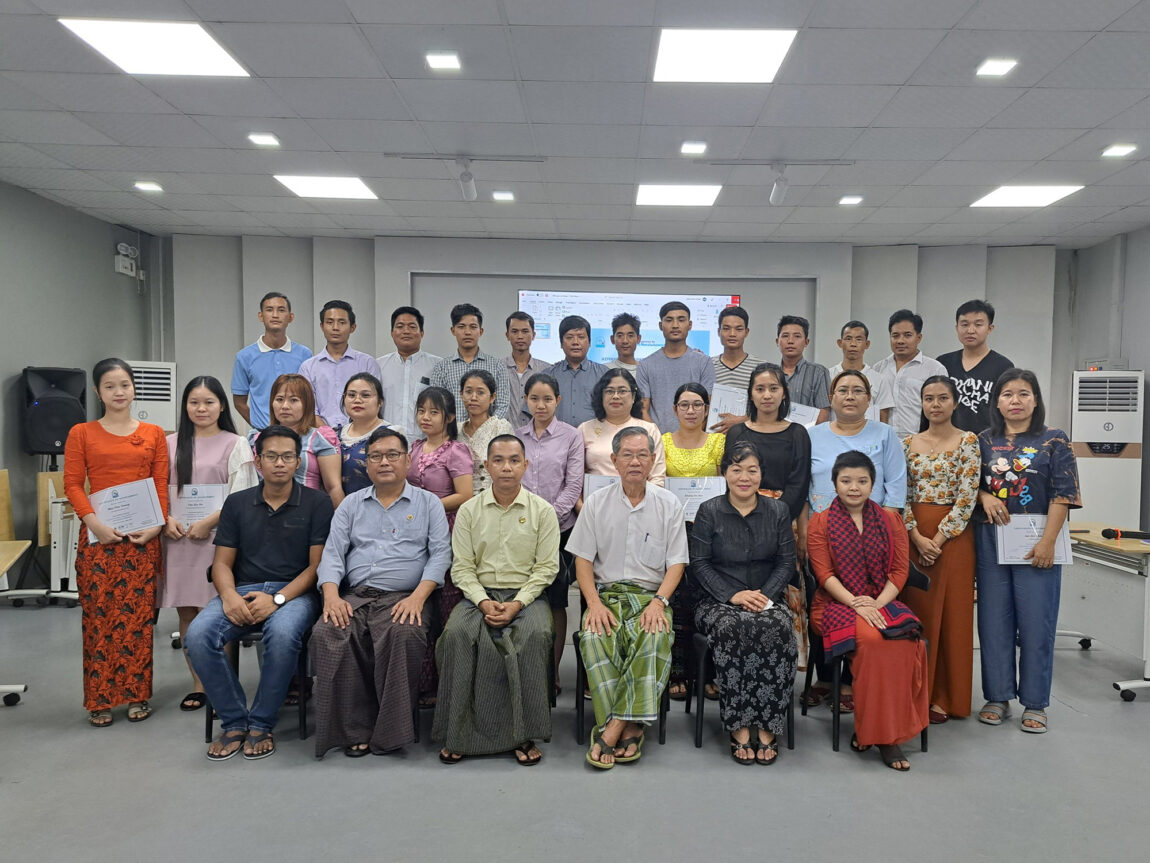 Myanmar Garment Manufacturers Association (MGMA), supported by LIFT Myanmar, conducted Advanced Occupational Safety and Health training (Batch – 3) on 27th – 29th  June , 2022 at Myanmar Garment Human Resource Development Center (MGHRDC). The purpose of this training is to improve the skills and knowledge of OSH experts or responsible persons in social compliance.
The Central Executive Committee of MGMA U Aung Myo Hein gave opening remarks and the training team from WSH Myanmar presented the learning outline as Understanding Legal Requirements and Legal Inspection, Risk management for Garment Industry, Mechanical Safety and Inspection, Electrical Safety and Inspection, Chemical Safety and Inspection, Boiler Safety and Inspection, Fire Safety and Emergency Preparedness, Waste Management and Environmental Inspection, Occupational Health with pre – test, post – test and Q & A session.
Total (26) participants from MGMA member factories attended the training. Vice – chairman of MGMA U Kyaw Win gave closing remarks and awarding certificates.