1st Member's Day of MRGMA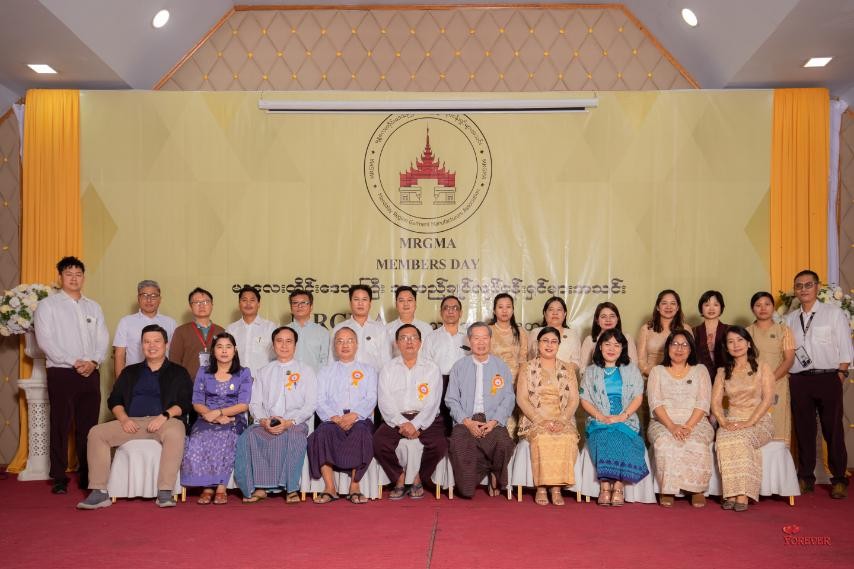 MGMA supported MRGMA as an affiliated association to become a regional level association, and provides great support and guidance towards sustainable development for a stronger association.
Mandalay Region Garment Manufacturers Association (MRGMA) has been set up since on 2020 in Mandalay region to develop garment sector effectively in Mandalay region, supported as affiliated association of MGMA.
In this continuous support, 1st Member's Day of Mandalay Region Garment Manufacturers Association (MRGMA) was held on 27th January, 2023 at Hotel Mandalay.
Chairman of MGMA U Myint Soe delivered opening remarks and then Chairman of MRGMA Daw Lay Lay Mon gave welcome note. Joint Secretary of MRGMA presented about "journey of MRGMA" and panel discussion featuring Central Executive Committee Member of MGMA ,MRGMA and Members discussed "How to promote in strengthen local market in Mandalay region" with Q & A session. Furthermore, MRGMA gave appreciation awards, took the group photo in the final wrap-up. This event was supported by sponsored representative of JUKI, CHUBB life insurance, Sal Pyar Zay Electronic and JIN.