Improving Productivity Training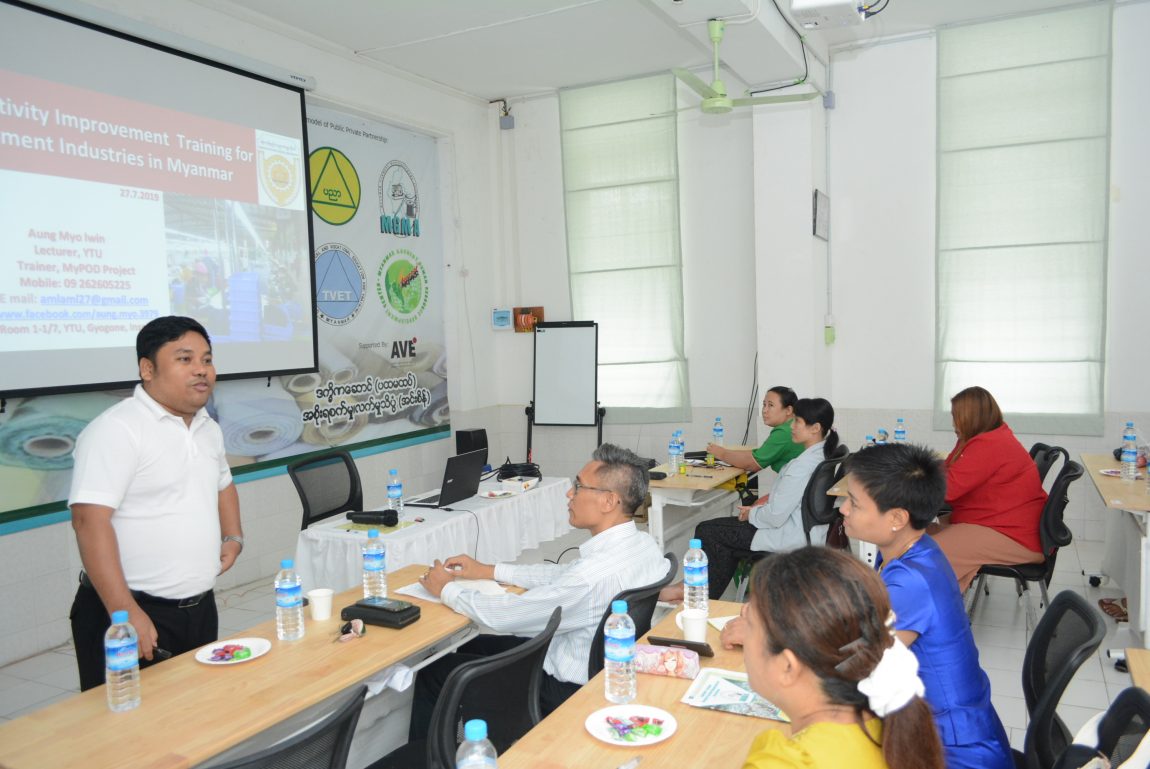 "Improving Productivity Training"
According to the new six months Employer Package's training calendar, the second training title is "Improving Productivity". This training was held on 27 July 2019 at 1st Floor, Dakkhina Building, Insein GTI Compound. 28 people from 12 factories joined to this training. Firstly, our MGMA's Labour Officer updated some information, news and also discussed about a factory which was struck last week. Secondly, U Aung Myo Lwin, Custom Research Specialists (MyPOD project) presented about challenges for Myanmar Garment Industry relating to the productivity.
The main tops of presentation are following:
– Lean Manufacturing
– Time Study/ Work Study
– 5S methodology and game activity
– Empirical Study
There are some questions from participants and trainer answered and shared his experiences relating to the improving productivity. All of the participants are very interested in this topic and they also shared their views and different perspectives relating to the productivity. Lastly, Labour Officer concluded that some needed information for improving productivity in the workplace and also explained about Employer Package Services for better understanding to the new participants.
Reported by
PR Officer
Sourced from Training Report (July)