The 8th Myanmar International Textile & Garment Industry Exhibition
November 1, 2019

-

November 4, 2019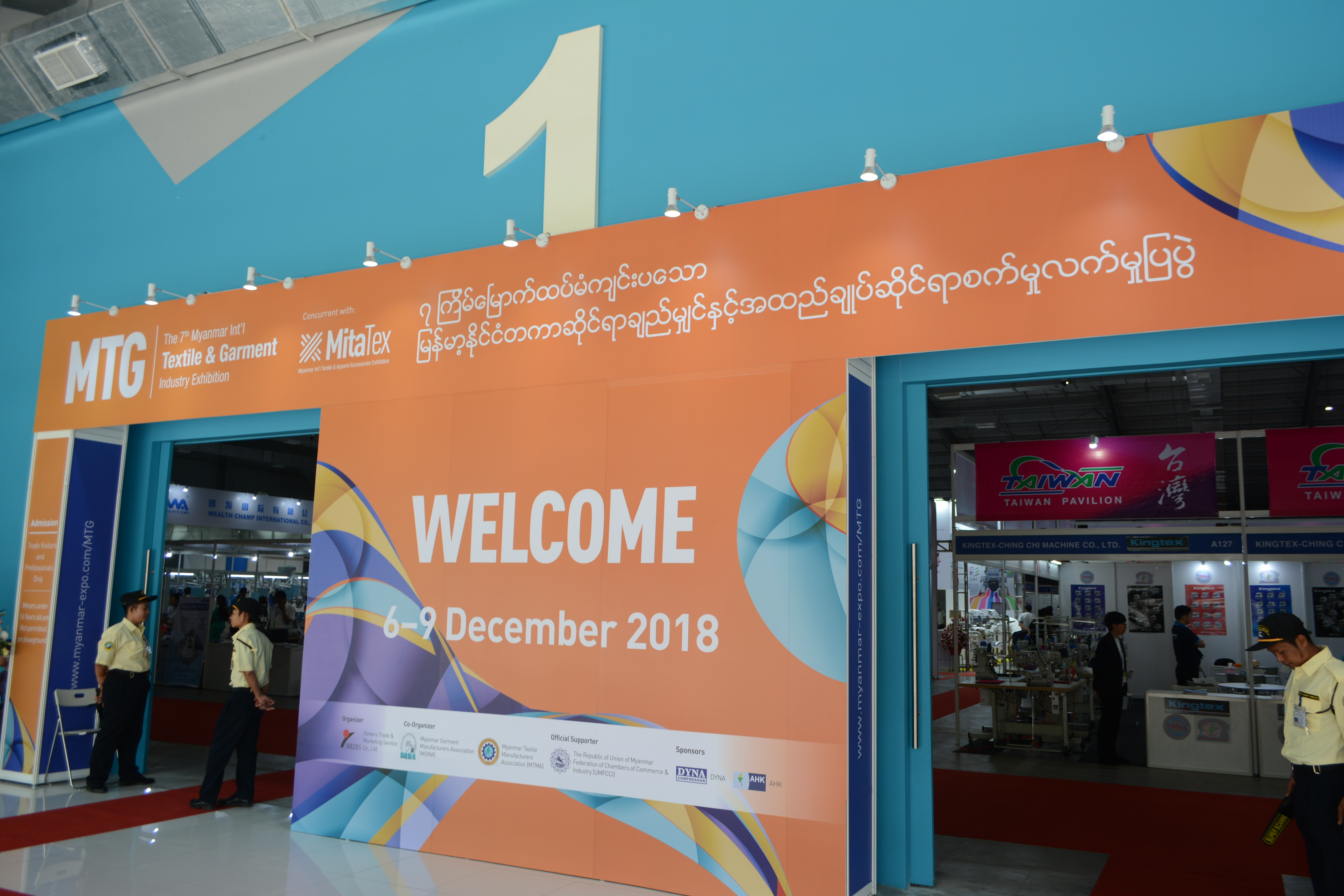 Join to the MTG, the 8th Myanmar Int'l TEXTILE & GARMENT Industry Exhibition.
Myanmar Garment Manufacturers' Association (MGMA) developed a ten-year strategy to reinforce the growth of textile & garment industry.
According to their strategy, increase access to new machinery and technology suppliers, is one of the key point to boost the productivity.
"9sqm Booth are available to purchase at MGMA: inquiry to MGMA: 09 250 001 304"
Venue Yangon Convention Center, YCC (Inya Lake Hotel Compound)
37 Kabar Aye Pagoda Road, Mayangone Township, Yangon 11191, Myanmar
Day 1 – 4 November, 2019 : 10:00 – 17:00
Admission Trade visitors only. Free of Charge
Download Here MTG Broucher